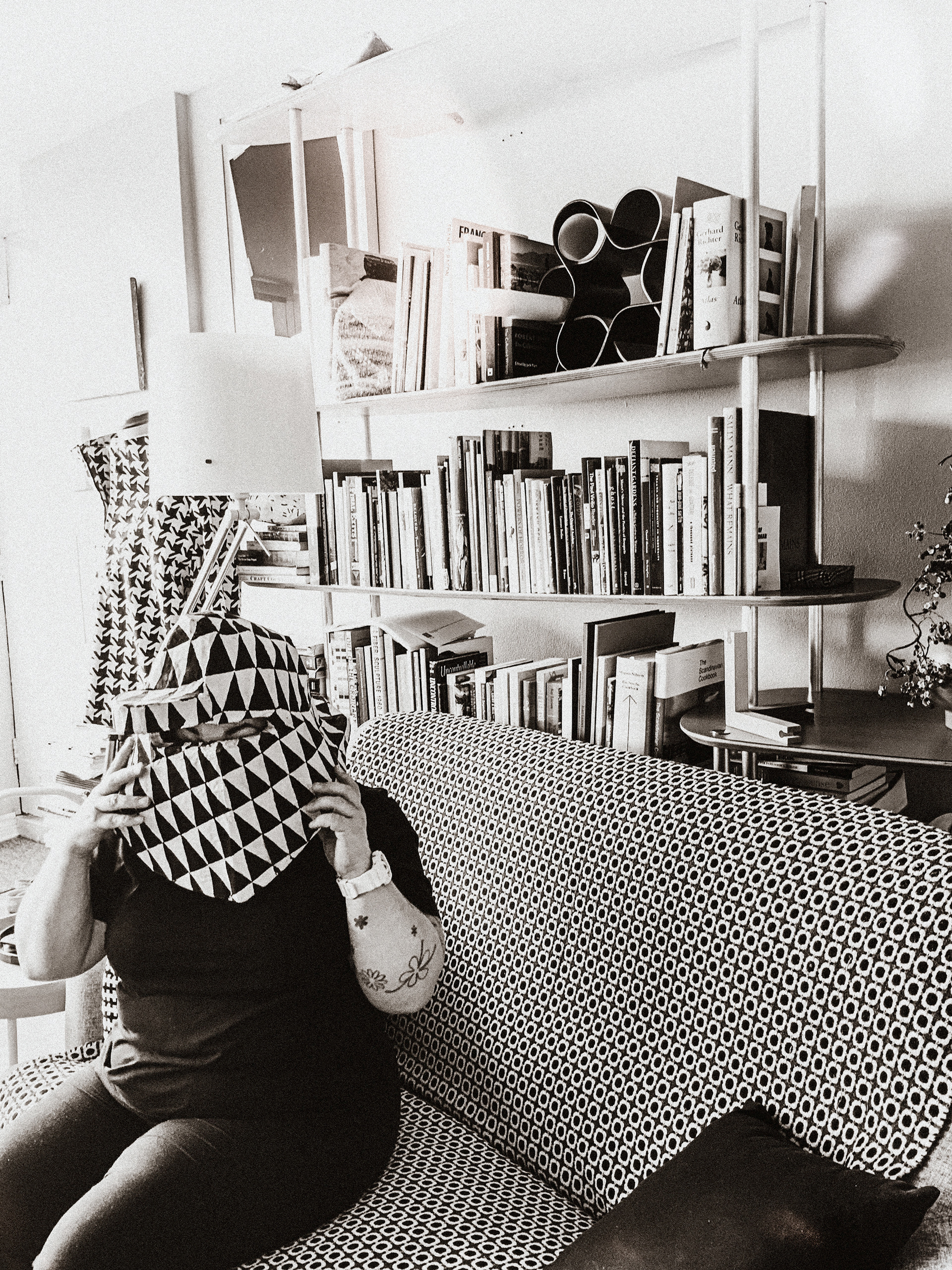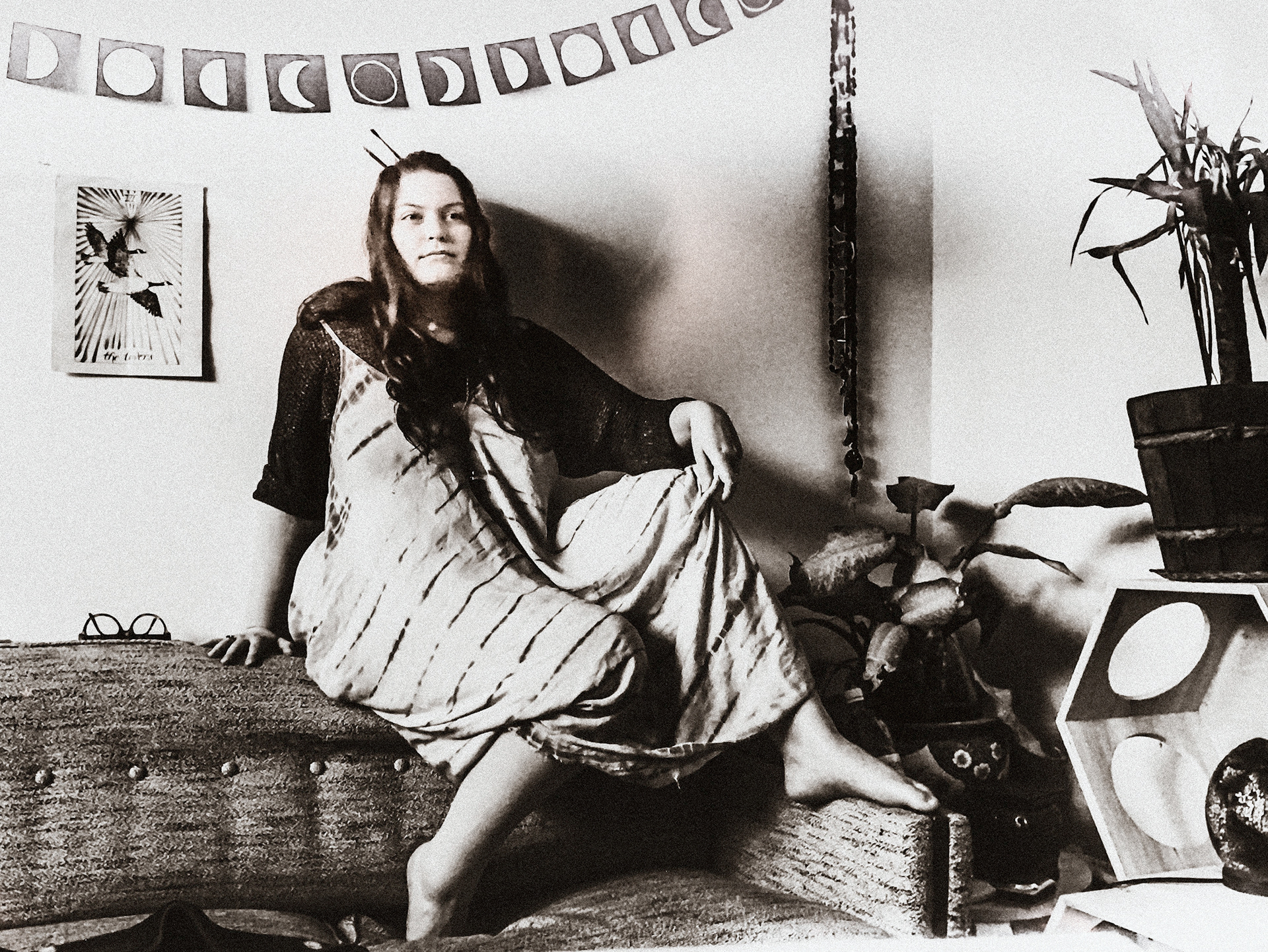 The Artist is my response to the coronavirus pandemic. As the year 2021 approached, the effects of covid fatigue was settling in and becoming overwhelming. At the same time, I began to take notice, via social media, of my creative friends productivity. I marvelled at the glimpses I was given of the spaces they were creating in. With August Sander's People of the Twentieth Century in mind as inspiration, I began reaching out to individuals with the intent of connecting virtually with The Artists for a photoshoot to document them working in there studios, regardless of how elaborate or makeshift they were. Additionally, in April of 2021 I participated in theToni Only Artists Project visual residency put on by Island Mountain Arts where 16 of the  Similarly to Sanders, I have included portraits of painters, sculptors and musicians, as well as photographers, artist directors and critics. 
Being an introvert, The Artist has pushed my boundaries, as soliciting friends, peers, mentors and acquaintances has not been a comfortable undertaking. Using apps provided by modern technology to my advantage, I am given complete control over my subjects mobile phone cameras. While discussing the logistics of allowing me remote access to their devices and coordinating times to meet, there can be an awkwardness, but these conversations ultimately lead to an intimacy during the photoshoots. During the sessions, the time became more about having conversations and reconnecting with people than the photos being taken. Without me physically being there and having a camera pointed at them, The Artists were able to relax, giving the photographs a candidness and a better sense of each individuals personal space.
Discomfort aside, after every session I am elated as it allowed others in to see glimpses of my life, amid my domestic chaos, and this exchange helped ease my weariness. It has been a privilege to be allowed into others and trusted to document these strange times, as virtually connecting and allowing me into their private lives during such a tumultuous time may leave one feeling quite vulnerable. 
Many thanks to those that participated.
Meghan Krauss - Self Portrait, Victoria, BC
Digital Photography
2021
Sarah Fuller, Winnipeg, MB
Digital Photography
2021
Rita McKeough, Calgary, AB
Digital Photography
2021
Gambletron and Johnny Forever, Vernon, BC
Digital Photography
2021
Natasha van Netten, Victoria, BC
Digital Photography
2021
Melanie Colosimo, Halifax, NS
Digital Photography
2021
Cornelia van Voorst, Victoria, BC
Digital Photography
2021
Amin Rehman, Toronto, ON
Digital Photography
2021
Michelle Forsyth, Toronto, ON
Digital Photography
2021
Julia Niemczyowska , Montreal, QC
Digital Photography
2021
Riaz Mehmood, Edmonton, AB
Digital Photography
2021
Lindsay Kay, Wells, BC
Digital Photography
2021
Autumn, Edmonton, AB
Digital Photography
2021
Joanne Hewko, Victoria, BC
Digital Photography
2021
Bart Gazzola, St. Catherines, ON
Digital Photography
2021
Eric Daniels, Guelph, ON
Digital Photography
2021
Amanda White, Toronto, ON
Digital Photography
2021
Joi Arcand, Ottawa, ON
Digital Photography
2021
Jennifer Willet, Windsor, ON
Digital Photography
2021
Joy Munt, Vancouver, BC
Digital Photography
2021
Dirk Van Stralen, Wells, BC
Digital Photography
2021
Arcana Shanks, Edmonton, AB
Digital Photography
2021
Amélie Blanchard, Bella Bella, BC
Digital Photography
2021
Carol Wallace, Nelson, BC
Digital Photography
2021
Eric Almberg, Edmonton, AB
Digital Photography
2021
Stephanie Florence, Edmonton, AB
Digital Photography
2021
Joanne Sale, Vernon, BC
Digital Photography
2021
Stephanie Krawchuck, SK
Digital Photography
2021
Laurie Landry, Vancouver, BC
Digital Photography
2021
Jessica Dymond, Vancouver, BC
Digital Photography
2021
Elyssia Sasaki, Wells, BC
Digital Photography
2021
Cora-Allan Wickliffe, Auckland, New Zealand
Digital Photography
2021